The Honour's School of Music is a registered firm in Chennai (India) that provides a unique and personalized approach to teaching music, which believes in exploring the talent of the every student based on interest. Well qualified and experienced faculties in various departments impart sound knowledge and skills right from the rudiments of music and guide the students all the way up to achieve excellence in performing arts. The qualification and experience of the instructors and the administrators of this institution are accredited by the authorities within the recognised framework.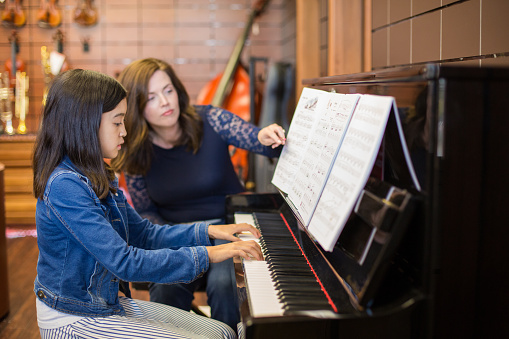 Our mission is to offer an environment in which students of diverse backgrounds and ages have the opportunity to explore their unique musical talents and to bring the best of themselves, their creativity, and their intellectual skills to their musical studies.
Our vision is to provide all students with a high-quality music education which engages and inspires them to develop a life-long love of music, increases their self-confidence, creativity, and imagination, and provides opportunities for self-expression and a sense of personal
Challenges and nurtures students of all ages and ability levels.

Promotes excellence in instruction, performance and practice.

Gives students a solid musical foundation, while encouraging their creativity.

Prepares students for continued music study, instilling in them discipline and professionalism.

Cultivates a community which serves and inspires through music.

Advocates for the value of music in the community.

instill a disciplined practice ethic that will help each student realize his or her individual potential and foster an appreciation for life-long learning.
Leads all students (from beginning to advanced) to technical proficiency, excellent musicianship, and professional presentation through dedicated instruction, demonstration of mastery in performance practices, and a commitment to the professional and ethical standards of The Honour's School of Music.