Online classical guitar lessons from The Honour's School of Music can transform an absolute beginner into a serious student of the classical guitar in less time than you would imagine. Our systematic, online curriculum builds solid technique while our personalized feedback keeps bad habits at bay and encourages you as you progress.
We makes you to progress step-by-step, ensuring that you will master each skill before moving on to the next. Our online classical guitar lessons begin with the basics and ends with virtuoso artistry! You will find the journey to be exciting and fun
Program which Meets the Needs of Beginners to Advanced
Our lessons are specially tailored to suit each student of all ages and any skill levels from beginners to advanced. Beginners learn proper technique from the start, including posture, choice of instrument, nail care, warm-up exercises, and drills. You will learn how to sight-read as notes are gradually introduced on each string, through folk songs from countries all around the world. By the end of the first level, you will be in firm command of all of the first position notes on all six strings. Beginners move quickly into arpeggiated chords and other techniques in the initial levels to prepare them for the standard classical guitar repertoire covered in the upcoming levels. Close-up views and spot practice clips with detailed instructions help you rise to the challenge and ascend through the levels. Finally, the lessons propels the students towards the ranks of an advanced guitarist.
As one advances through our online classical guitar lessons, we introduce unique pieces outside the standard classical guitar repertoire. These pieces from popular classical music expertly transcribed for the guitar have been added to enhance the student's repertoire and learning experience. As a result, even professional guitarists can be benefited.
The team behind The Honour's School of Music is extremely experienced wholike grey areas and rough edges. That's where the best learning happens.
All our classes are one-to-one, which means you can start whenever you like. The students are prepared for the certification examinations conducted by the Trinity College London, London College of Music (LCM). Preparation for other examination boards is available on request

              Our individualized methods of live training sessions, learning resources, assist the student to equip and enhance classical guitar skills of any age group or any skill level. The classical guitar lessons are specially tailored to suit each student of all ages and any skill levels from beginners to advanced, which will help to transform even complete beginners into actual guitarist.Experience the Trinity College London method – one of the world's most coveted music education systems – from the comfort of your own home.Our faculty will listen to every note you play and gives you instant feedback, so you know whether you hit the correct note at the right time.Bottom Line, you're going to have an enriching, rewarding, and challenging experience, and you're going to love it!
            Boost your skills with our best methods and become an advanced player the fast and fun way at anywhere, anytime
Acoustic vs. Classical Guitar: What are the major differences?
The ultimate difference between an acoustic and a classical guitar is the strings. Classical guitars use nylon strings as opposed to steel strings on an acoustic guitar. This is where the major differences in sound come from. Nylon strings are a lot thicker and produce a more mellow, softer sound than steel strings.
classical guitars have the traditional Torres body shape. But some of the modern crossovers do use other body shapes.
Conversely, there are acoustic guitars that use the classical body shape
Now, to the untrained eye both of these guitars look very similar, however, they both have distinct differences and similarities, let's break them down
Classical Vs Acoustic Guitar – The Similarities
There are a few similarities which can be easily identified, those similarities are:
Both guitars have six strings and are tuned EADGBE.

Both have a sound hole and are completely acoustic.

Both have frets.

Both guitars have tuning pegs.

Both guitars have a round body.
Classical Vs Acoustic Guitar – What Are The Differences?
When discussing classical vs acoustic guitar, the main differences are:
The size of the neck.

The strings that are used.

The types of bridge.

The type of tuning pegs and the way that the strings are strung.
Classical Vs Acoustic Guitar – String Type
The main difference that most guitarists will notice immediately is that the material of the strings is completely different on classical vs acoustic guitar.
On a classical guitar, nylon strings are used. Whereas on an acoustic guitar, steel strings are used. Here are some photos for comparison.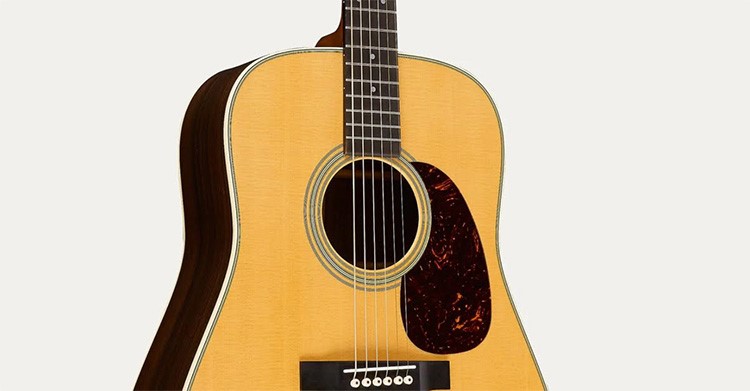 On the classical guitar, the strings look a lot clearer, this is due to the nylon material used.
However, on acoustic guitar, the strings are made of steel and as a result of this are gold/silver.
If you want to quickly tell the difference between nylon and steel strings feel them. Nylon strings are softer to touch and feel plastic where as steel strings are metallic and have a lot more tension.
Like any kind of learning, having a routine, focus and consistent effort will see success reached. So here are my top tips to learning online:
Work regularly – Develop a routine, write some set practice times down in a diary or on a chart.
Do not skip –its easy to skip the lessons ahead. But this can result in you missing some important techniques and methods. So follow the lessons in order step by step.
Use the features of the program – Many of the violin lessons feature tools like backing tracks, tuners, metronomes and theory lessons. Use all of them and become an all-round musician not just a player.
Be persistent – No instrument can be mastered in 3 days, just keep going
Things you'll need for your violin Classes
Your Guitar

A video enable device

An internet connection with at least a 5Mbs connection (We recommend 10mbps if you can.)
The Honour's school of music unique features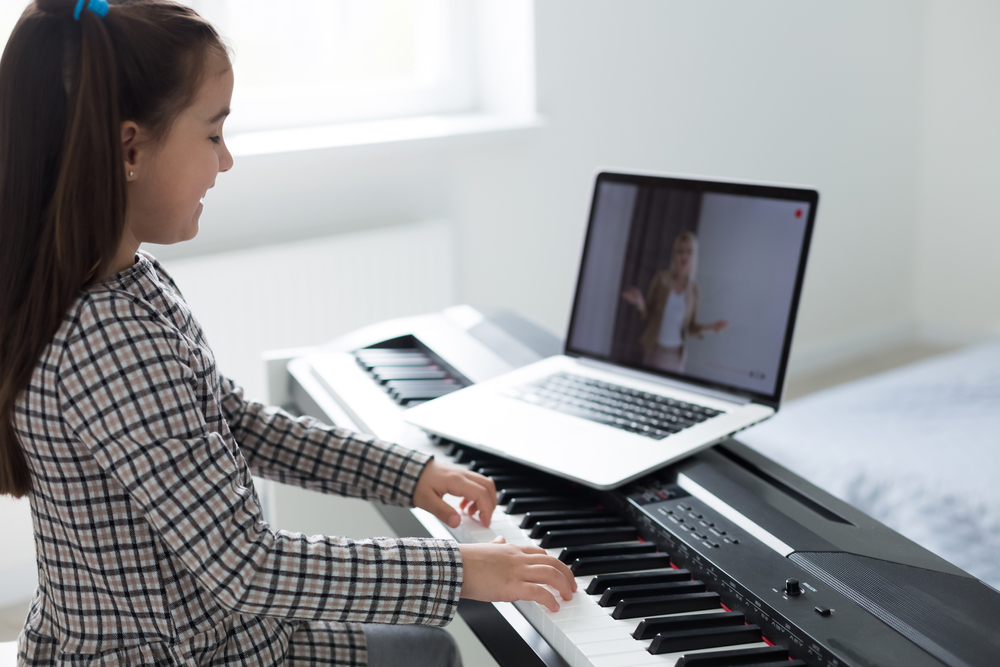 LIVE AND INTERACTIVE CLASSES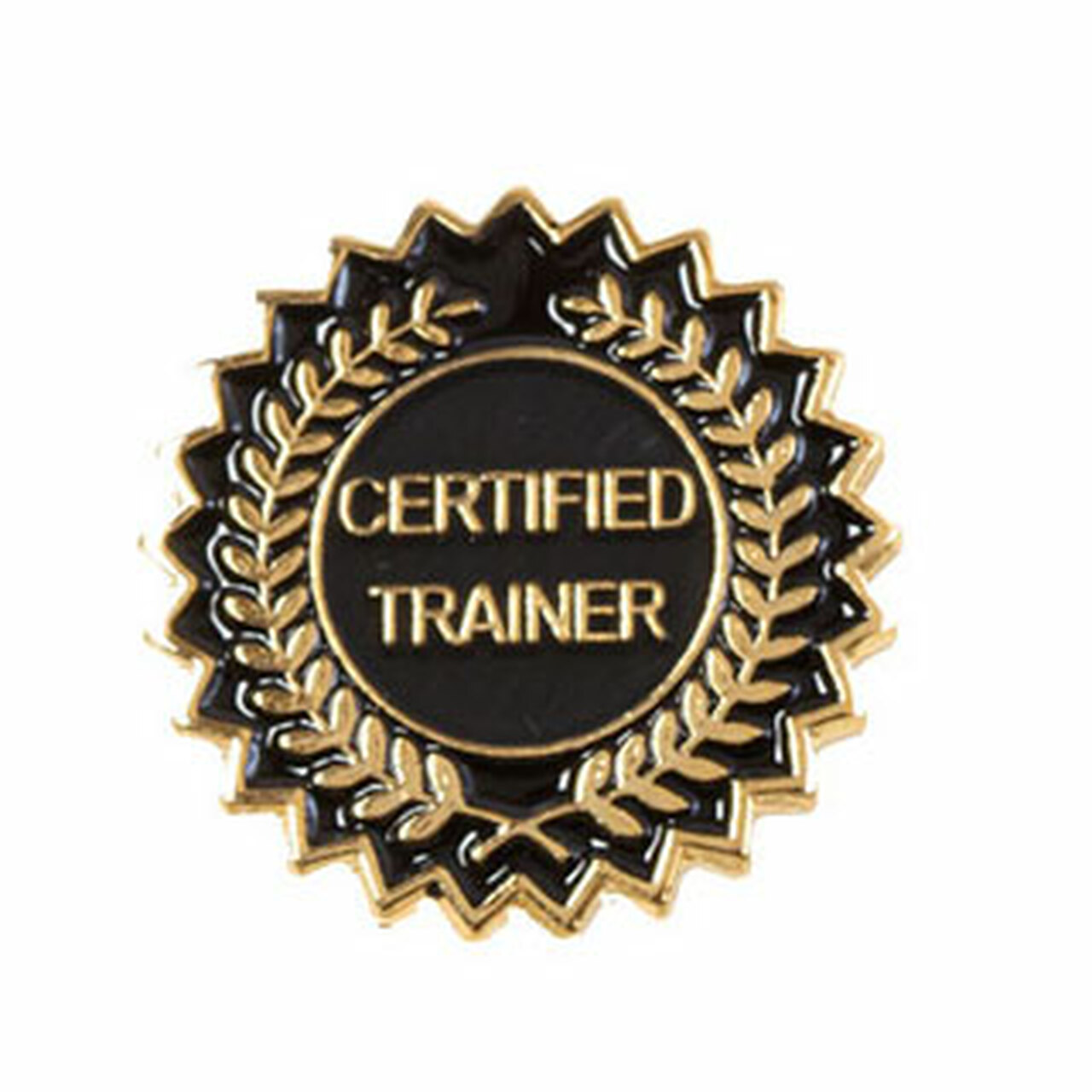 PROFESSIONALLY CERTIFIED AND FAMOUS INSTRUCTORS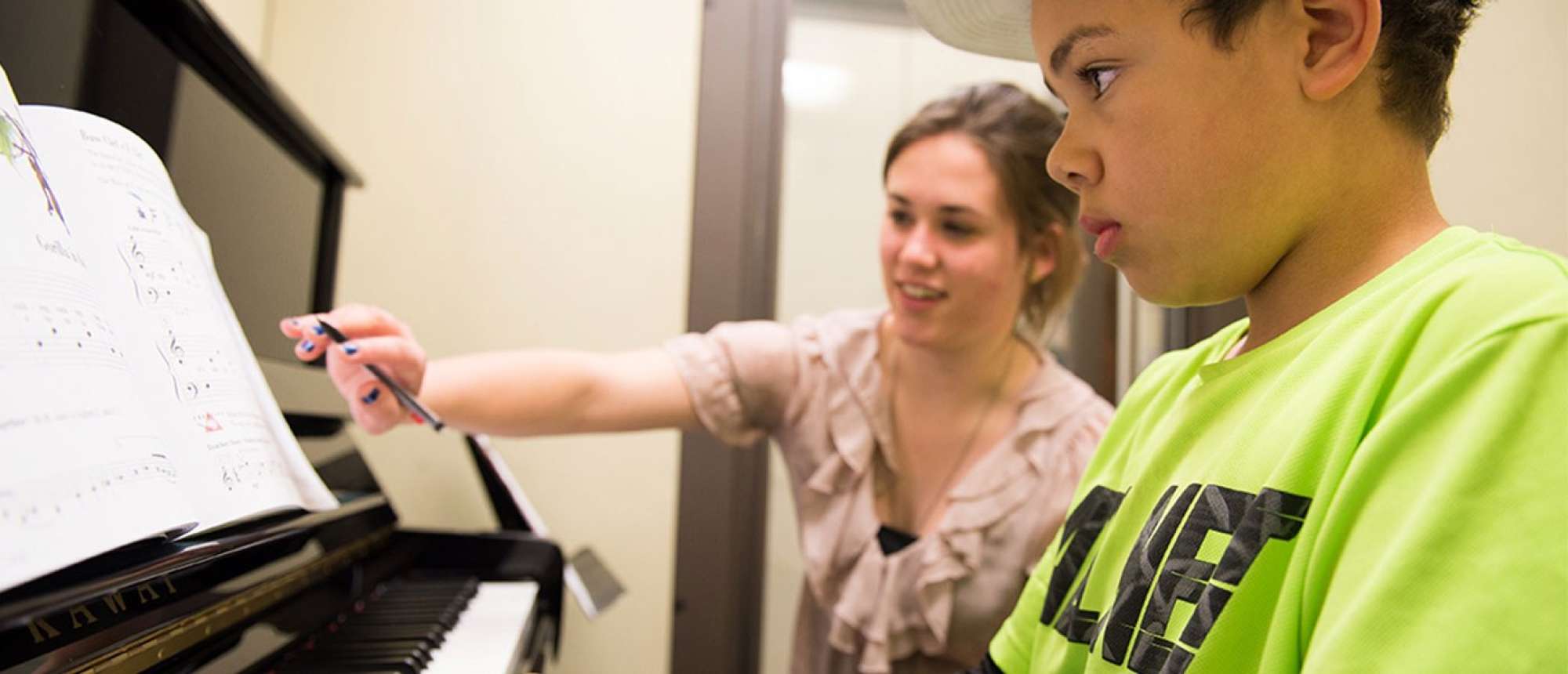 INDIVIDUALIZED TRAINING SESSIONS AND FAMOUS INSTRUCTORS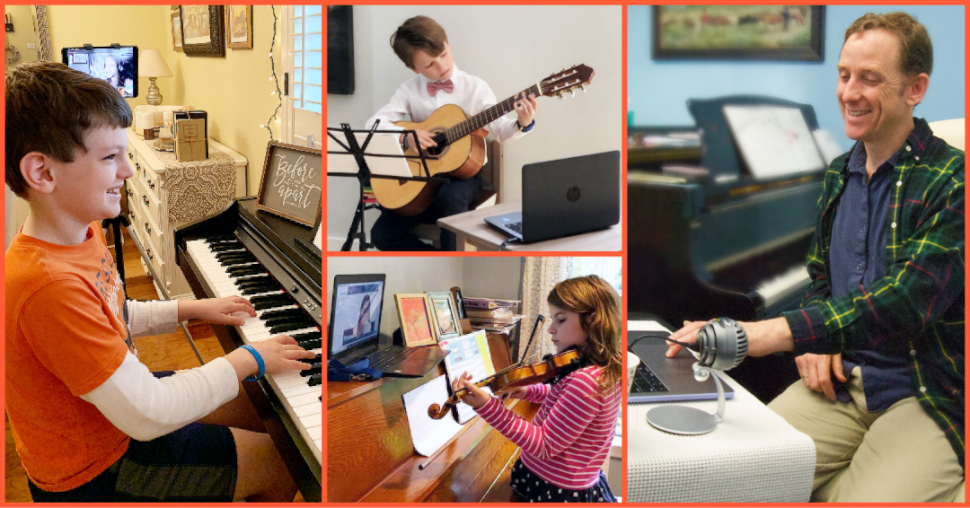 COURSES FOR ALL AGE GROUP AND BOTH GENDERS
Our online flexible scheduling accommodates Guitar lessons around your busy work or school schedule. Start straight away and learn at your own pace.
Feel free to use our contact form, email us, or call us to schedule your classestoday!
!
Schedule Your Class Now
Popular Classical Guitar videos:-